On the 15th of October Michaela and I joined the Midlothian Science Festival for their Sport and Exercise Day at Newbattle High.
We were demonstrating combustion and how our bodies burn fuel to give us energy to do work.
The fuel in this instance was a flapjack and the work we were getting participants to do was to power a smoothie bike. We then discussed how this was a much more efficient way to travel for short journeys as opposed to using fossil fuel driven engines.
Travelling actively not only reduces greenhouse gas emissions but it also keeps you fit and healthy!
Doctor Bike was also on hand to mend any bikes and offer advice on cycling around Midlothian.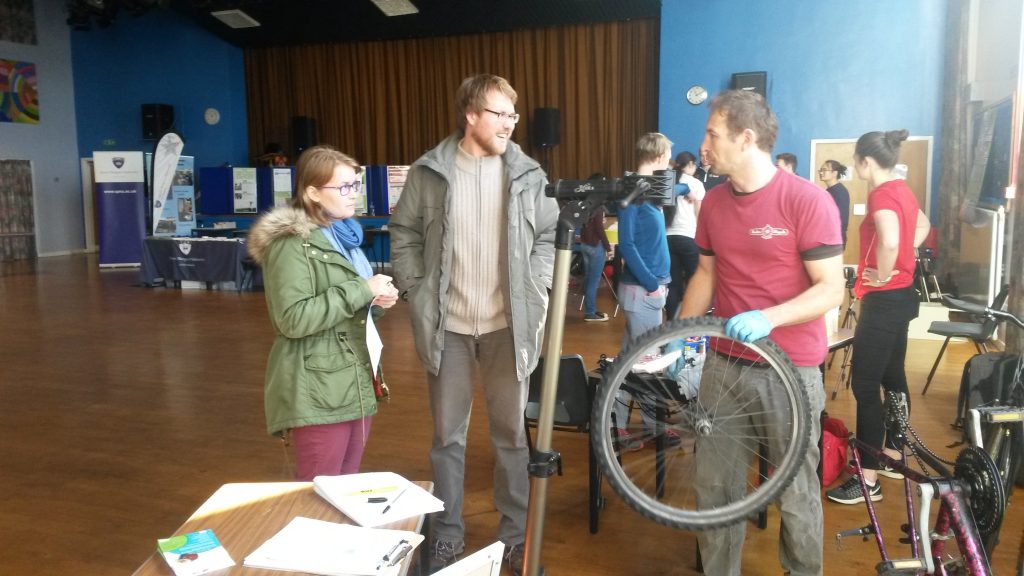 It was a great day, we spoke to nearly 100 people and barely even had time for lunch.
Some of the best comments were,
'This is the funnest thing ever' (cycling the smoothie bike),
'I love cycling,'
and
'That's great, we'll be along with our bikes soon' (to see Dr. Bike).
It was wonderful seeing how enthusiastic everyone was about riding the smoothie bike and we got folk to sign up to future cycling events.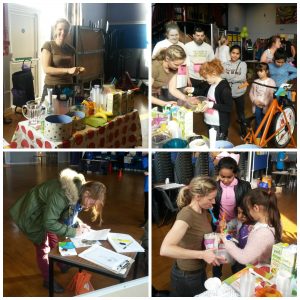 We're very much looking forward to seeing more enthusiastic cyclists around Gorebridge.
The surprise attraction of the day were the flapjacks, which were added to several smoothies.
Someone even declared them to be, 'The best flapjacks in the world.' I promised to post the recipe, so here it is!
Flapjacks
Ingredients
300g porridge oats
100g desiccated coconut
200g unsalted butter
100g brown sugar
2-3 Tablespoons of golden syrup (depending on how gooey and sweet you want it)
Optional: A handful of dried fruit such as raisins, sultanas or dried apricots
Mixed seeds or chopped nuts, a handful, about 100g
Method
1.) Preheat the oven to 180C and butter of line a 23x33cm Swiss roll tin.
2.) In a large pan melt the butter, sugar and syrup together over a low heat.
3.) Once melted, add the coconut, then oats and finally any optional extras. Mix well.
4.) Tip it into a prepared tin and spread it evenly across the tin. With clean hands press down to compact the mixture.
5.) Bake for 20 to 25 minutes until golden brown.
6.) Cut whilst warm – although I have successfully made these the night before and cut them whilst cold, so ignore this last step if you want.