Our very own Jane Burridge is one of the first to have a go with one of our new Electric bikes, and she's kindly told us a little about her experience of her first 25 miles…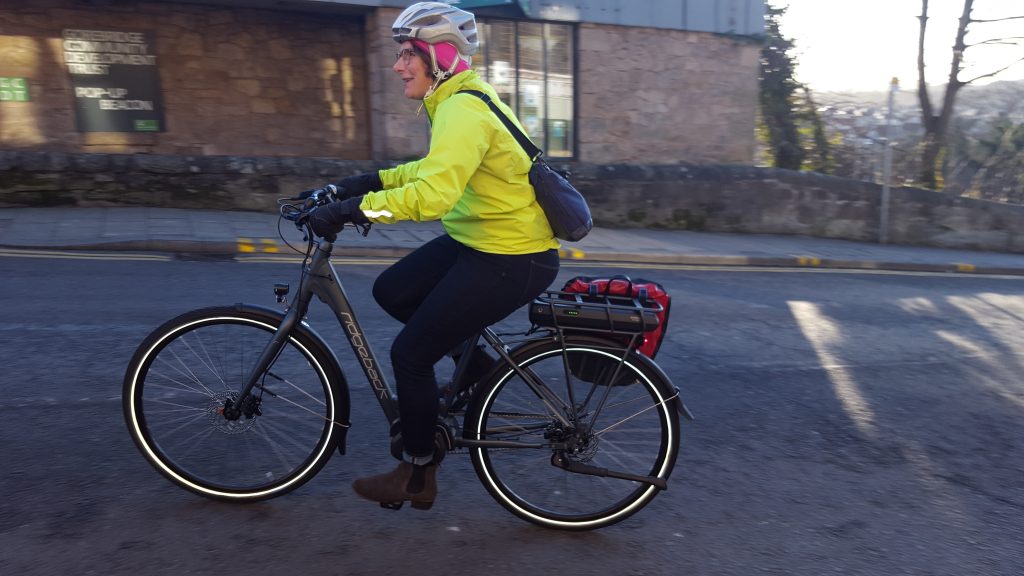 First 25 miles on the electric bike and I am really enjoying it! It seems to me to be the ideal solution for the urban commute.
I have moderate fitness and since early summer have been cycling one or twice a week out to Gorebridge from south Edinburgh – it's just under 20 miles round trip and takes me a couple of hours in total. Out on the A7 via Sheriffhall roundabout (it's the flattest route but probably the most dangerous road – but I can't cope with the hills on the other routes) and return via Bonnyrigg – more direct, quieter road, scenic and lots of downhill going home.
Here's the immediate advantages to the cycle that I have found on the electric bike;
1.      Obviously it's a lot faster – but amazingly, I am actually nearly halving my travel time.
2.      As a commute – I am now arriving at work not drenched in sweat – big plus.
3.      I'm taking the hilly, safer and more scenic route now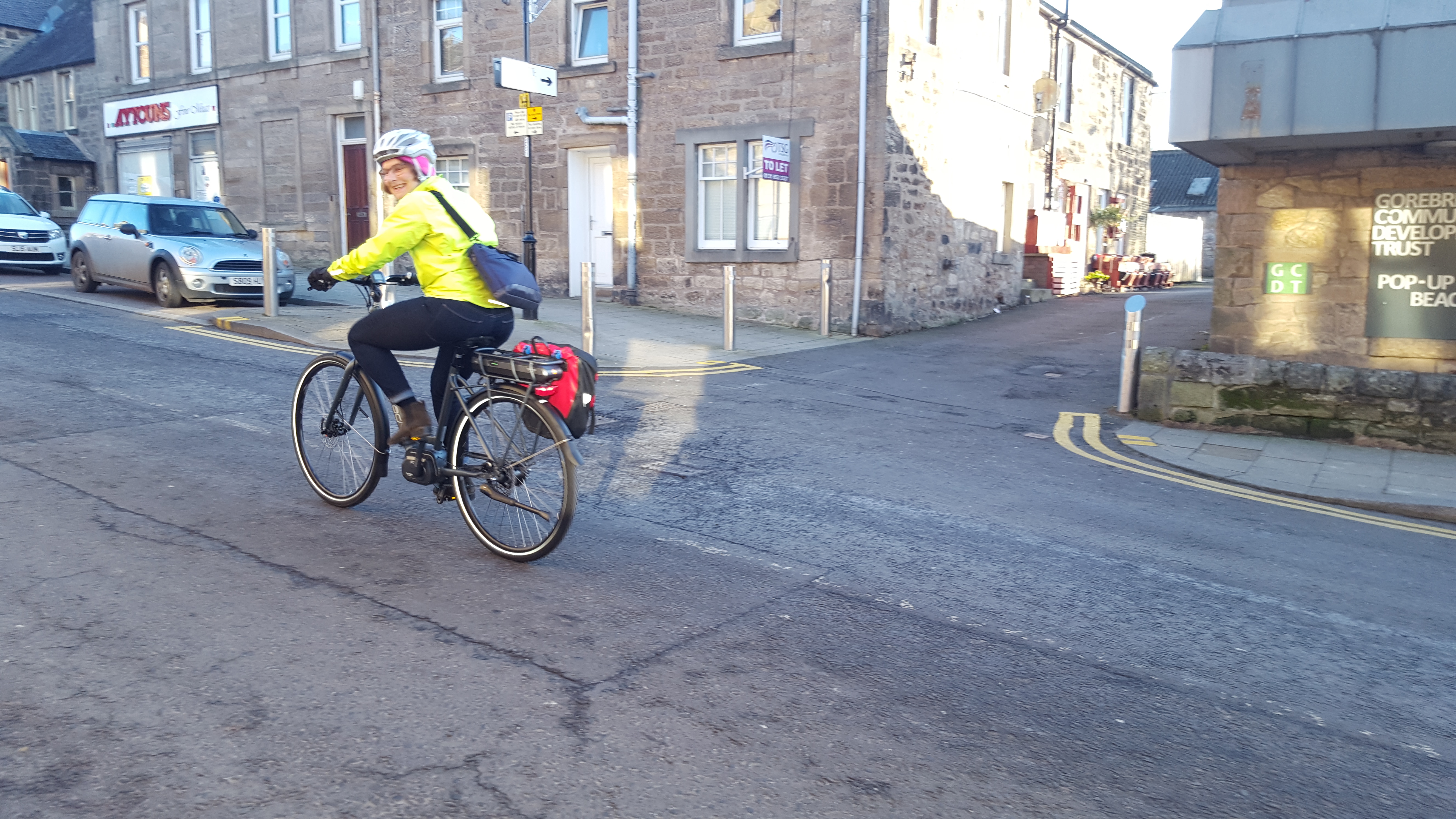 Its early days and so I am still getting used to using an electric bike. I've not completely mastered the gears generally and the switch from going down a steep hill straight into a sharp uphill needs improvement – this morning I had to stop the bike and restart cycling in normal and then switch it up to high and then the bike took off again. All part of learning a different way to cycle – but it is generally extremely easy.
Jane x
If you are interested in borrowing an electric bike from us please do get in touch with Michaela on michaela.jackson@gorebridge.org.uk. We do ask that you keep a record of your milage and your expereince of using the bike and can keep the bike securely locked up when not in use.
Thank you