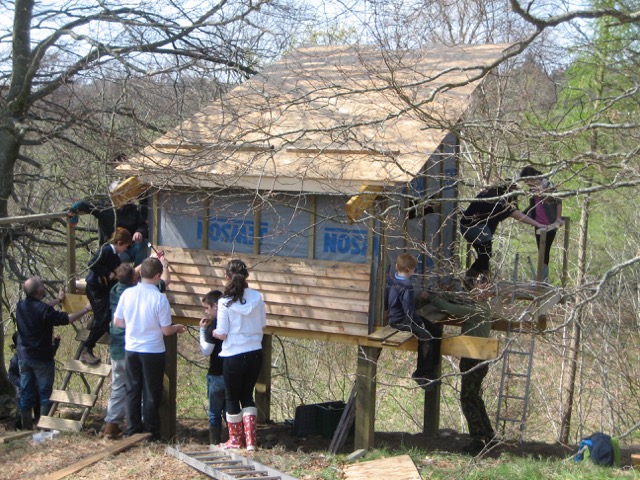 The first time I stepped through the door of No. 58 I was greeted by the ever enthusiastic Archie Pacey who virtually recruited me to the board on the spot. He told me that he wanted to build a community centre in Gorebridge.
As an architect (I have my own practice – Halvorsen Architects – in Newlandrig) I felt that I had something to offer and signed up willingly. Most of my time on the board has been spent in charge of the new building with all its ups and downs. It has been a pleasure working with Lee Boyd, our architects.
I have also got involved with other architectural projects – one of my favourites being the year long workshop with Tynewater Primary school building on a most ambitious treehouse – Wooploft. I also enjoyed working with the archaeologist, David Connolly, on the baseline survey for the gunpowder works in Gore Glen. I am also involved with Newbyres Castle and the station building.
Ed. Gail was recently interviewed in a STV news item about Gorebridge regeneration, including the Gorebridge Beacon. The video is posted below;