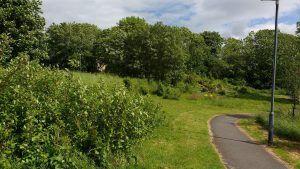 The wonderful Ronnie and Gordon who currently look after the meadow need volunteers from the community to help with planting, weeding and tidying.
This new gardening club will begin on Friday 16th June and will meet from 1:30-3pm at Newbyres Wild Meadow.
Parents and children are very welcome, and with this in mind Lorna Lagerman an experienced early years practitioner, will be there to give children even more engaging opportunities to explore the garden through activities such as mini beast hunts and nature scavenger hunts.
Please come along wearing appropriate clothing for being outdoors. Ronnie and Gordon have all other necessary tools and resources for gardening.
No need to book, just drop-in on Friday 16th and you will be warmly welcomed for an hour or so of gardening fun for all.