Gorebridge Community Development Trust manages various short and long term projects that support the community in Gorebridge.  Projects are delivered by our own staff team augmented by volunteers from our 200 member database.
Gorebridge Community Development Trust is in the process of developing a multi-purpose community hub. The hub will replace the old Brown Building providing a much needed fit for purpose community building.
The Gorebridge Conservation Area Regeneration Scheme has been developed and funded by Midlothian Council and Historic Scotland with support from the Gorebridge Community Development Trust, read more
The Gorebridge Connected Masterplan, drawn up to compliment and build on the work of the Gorebidge CARS Scheme, is focused on delivering public realm improvements to drive investment and commerce in the village.
Visit the Gorebridge Archive to learn more about Gorebridge local history including: Stobmill Gunpowder works - was it the first in Scotland, what happened in the 1825 explosion and the feasibility study. Find out more about local writer Annie Swan, the Main Street, the once Gorebridge Gold Course and Newbyers Castle (part of Adopt-a-Monument).
The WW1 Project was funded through Lottery Heritage and the CARS Project (Historic Environment Scotland), funding which meant the story of Gorebridge and WW1 could be explored. Click on the link below to read more about the Gorebridge District Nursing Hostel, The Ballad of the Gore, Coding the First World War, The Great War & Annie Swan, Taxside School and the tragedies that struck local residents, the Wickhams. 
A heritage trail and audio guide of the key features of Gorebridge town centre and Stobs Mill Gunpowder Works is currently in development.
These will offer residents and visitors the chance to both see and hear of the town's development and history from the late 18th century.
The Borders Railway
On the 4th of September 2015, for the first time since early 1969, a passenger service started from Edinburgh to the Scottish Borders, passing and stopping at Gorebridge Station.
This is the result of decades of campaign work by groups such as the 1990's 'Borders Transport Futures' which culminated in the 2006 legislative passing of the 'Waverley Railway (Scotland) Act'.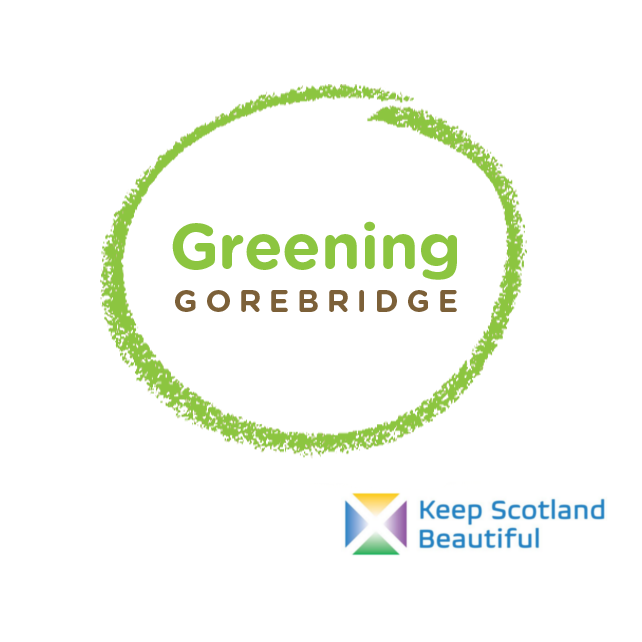 Grenning Gorebridge
The Greening Gorebridge project exists to bring people in the community together to connect with their surrounding environment, enabling the transformation of simple things in our daily lives that tackle the challenges of climate change.
The focus for this project continues to be on sustainable transport choices and now extends its activities to food, cooking and food waste reduction, as both choices in food and transport impact on the health and well-being of the community and environment.