On Saturday 20th January we mixed together some rails, some hangers and a set of scales + a lively bunch of folk with some lovely preloved clothes to share and together we made…
A Community Clothes Swap!!! and it was made even better by the warming soup and salsa cooked by Michaela.
We welcomed 8 folk from Gorebridge with bags full of clothes of all kind of styles, colours and sizes and quickly set to work displaying everything nicely. note to self…time bring more hangers next time!
Our first guest of the evening was Keiron Munro- Councillor for Midlothian South, we set him to work hanging up clothes and the supremely important task of cutting our delicious chocolate cake.
After we turned up some cheesy tunes and everyone had had a bite to eat, a really good rummage and a try on of some things they liked the look of, we had everyone stand to one side of the room… to make it fair you understand!
Then Ready, Steady, Go…off they went to grab their favourite clothes! 
Everyone went away with a good carrier bag full of clothes and by the end of the evening we had rehomed just over 10kg of clothes.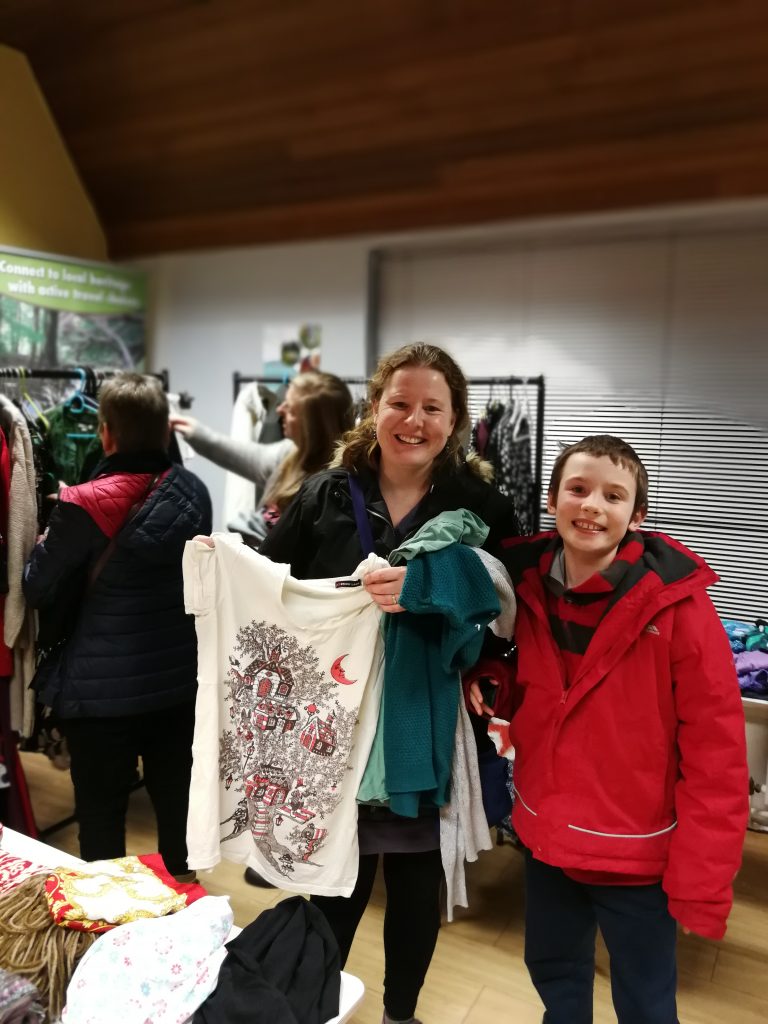 Over the course of the next week we invited anyone using the building to take some items that they loved and asked them to add it to our total.
By the end of the week we had rehomed  15.3kg of clothes! Hooray!
We also had a good few really lovely conversations with folk about sharing, reuse, upcycling and the negative impacts of the fast fashion industry on the environment, as well as the the impact on the people who work in it.
Plus we had lots of requests about when we could have another clothes swap! Watch this space we'll probably have one in March as part of Pass It On week activities between 12-18th March! 
Thank you all for a really fun evening and we hope you can come along to our Pass It on week celebrations
Sign up to our Greening Gorebridge mailing list by emailing jaimie.macdonald@gorebridge.org.uk and we will send you 1-2 emails monthly to keep you up to date with the events and workshops we have planned.
Would you be interested in getting involved with the project as a volunteer? email michaela.jackson@gorebridge.org.uk
Happy swapping!