Written By Michaela Jackson- Greening Gorebridge
Yesterday I helped Jaimie run one of her beeswax wrap sessions at the World of Plastics event hosted by Edinburgh College.
We had a bit of a slow start but as word spread we got busier and busier throughout the day and by lunch time there was a queue of people waiting to make wraps with.
Everyone enjoyed making the wraps and it also helped raise awareness of single use plastic.
We helped about 30 people make wraps and engaged with about 45 people throughout the day.
What was really exciting was that at least 10 participants said that they would be making wraps at home to give to friends and family for Christmas!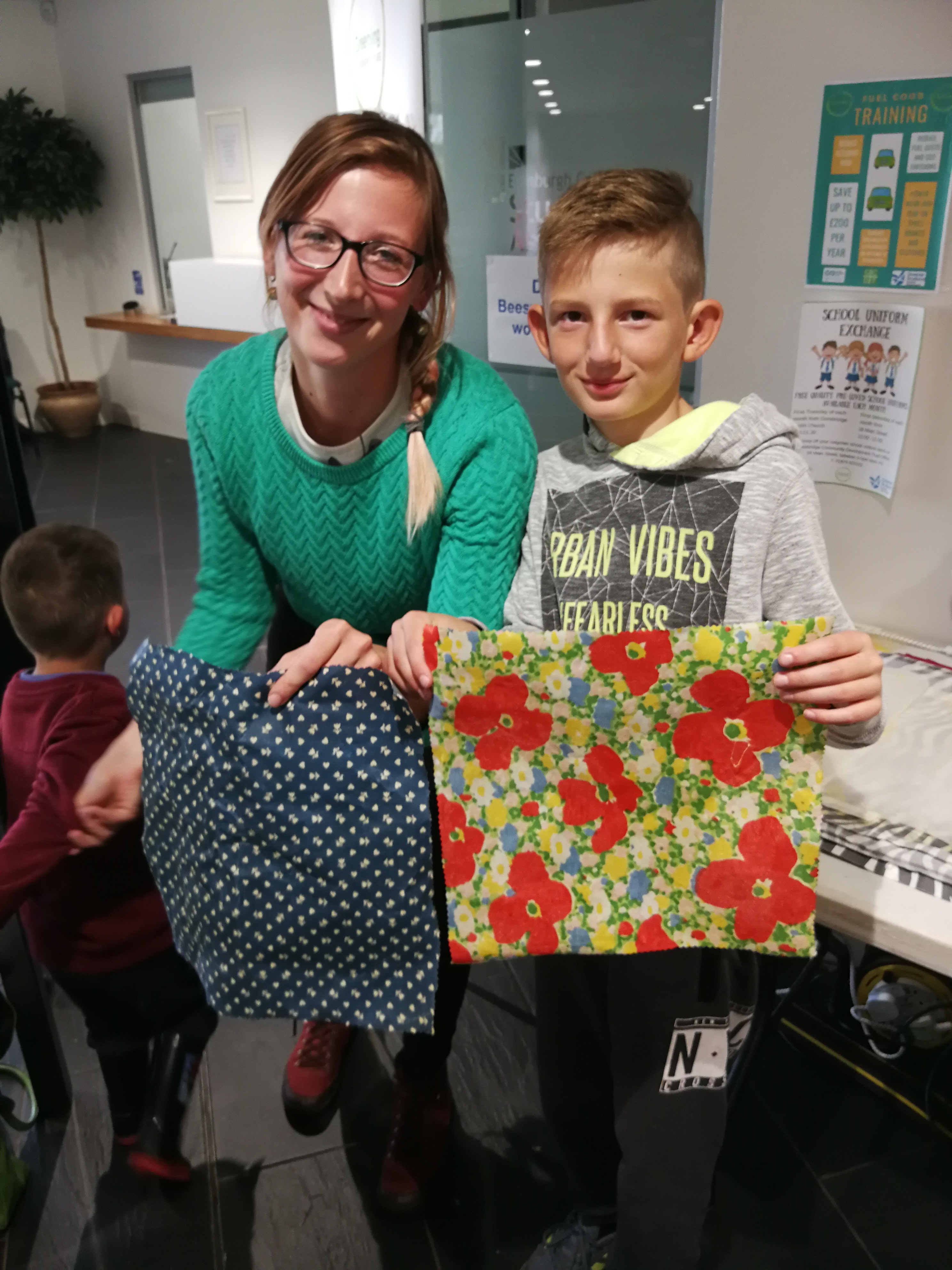 We even had one boy so enthusiatic that he expereimented to see whether he could make an origami cup htta would hold liquid. it's didn't work 100%, it would be perfect if you just needed a quick drink (it was still letting water through slowly) but I think with a bit more wax it could have done the job beautifully.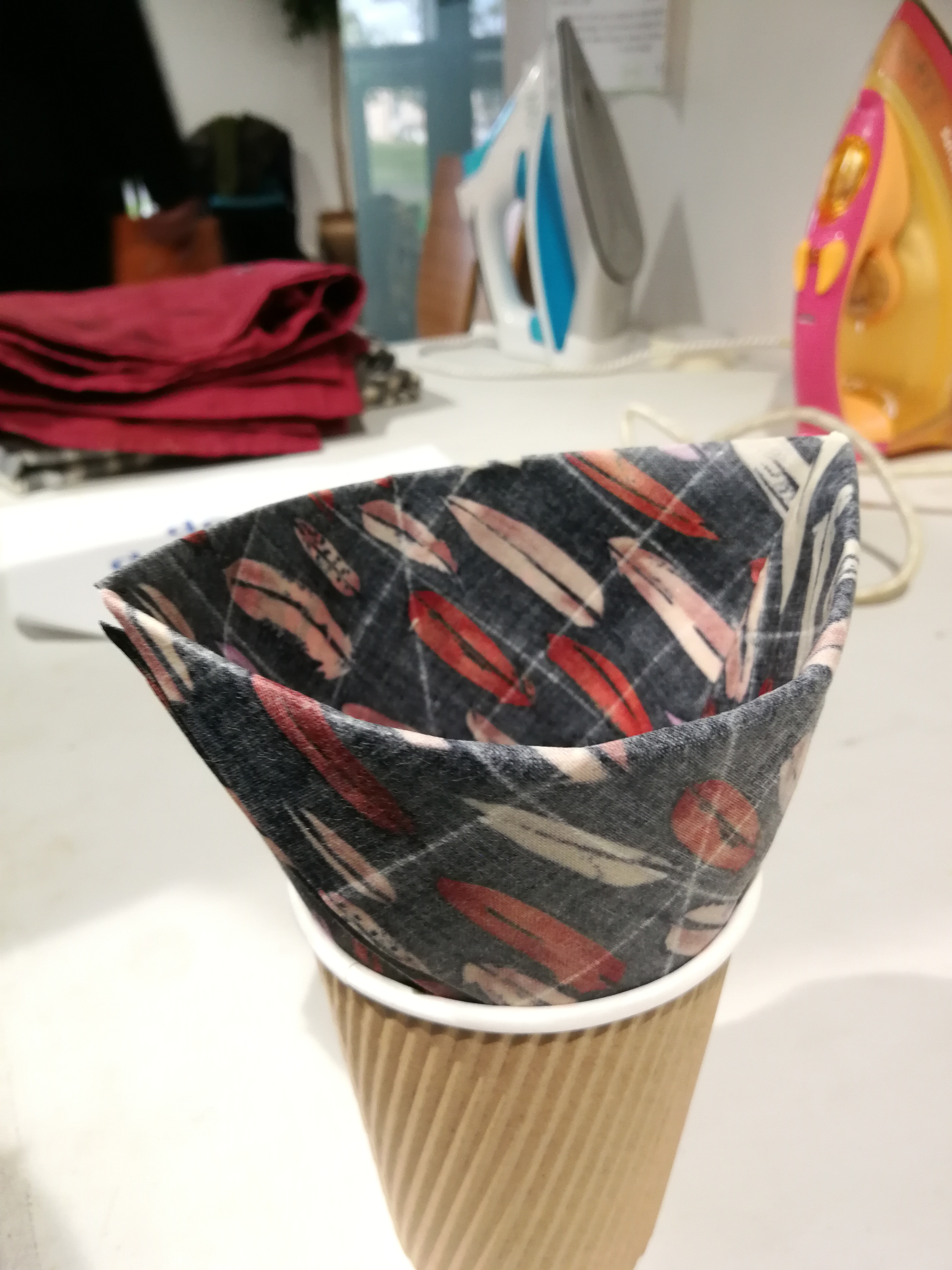 Wraps are  a great way to wrap up things like sandwiches and a handful of cut veggies for lunch, or to cover leftovers in the fridge.
Here is a lovely demo of how to make a beeswax wrap sandwich pocket:
Why are we so keen to promote beeswax wraps?
Well, more than 1.2 billion meters, equating to 745,000 miles of cling film is used by households across Britain every year – that is enough to go around the circumference of the world 30 times over.
In addition to this, cling film is difficult to recycle and information about where specific types of cling film can be recycled is hard to find. This means that the majority of it still ends up in landfill where it takes hundreds of years to degrade and risks leaching chemicals into groundwater. Biodegradable cling film alternatives have been developed but many conservation organisations are campaigning against oxo-degradable plastics as they simply degrade into smaller and smaller particles and contribute to marine pollution.
Like plastic bags cling film that ends up in the sea is easily confused for jellyfish by marine animals and chokes turtles and other creatures that feed on them.
We loved being part of the Science Festival and met some wonderful people that we hope to be running events with in the future. Watch this space!