Hello lovely Greening Gorebridge followers!
We had a busy time on the run up to the Christmas in the Pop-Up Beacon.
Michaela worked her cooking magic for everyone, the delicious smells wafting through the open door as people made their way into the old bank building.
On Wednesday 13th December we had the pleasure of the company of 15 folk from the Gorebridge community, who dropped in during the afternoon to join us for a Christmas Community meal.
We served up a warming and hearty menu which included 2 lovely vegan/veggie stews (recipes to follow)
On Thursday 14th December we had our annual GCDT staff meal, and it was met with lots of happy faces and tummies and a flurry of requests for the recipes Michaela had used as inspiration.
We enjoyed a menu of:
Mushroom Soup/ Sweet potato and fennel lasagne/ Homemade trifle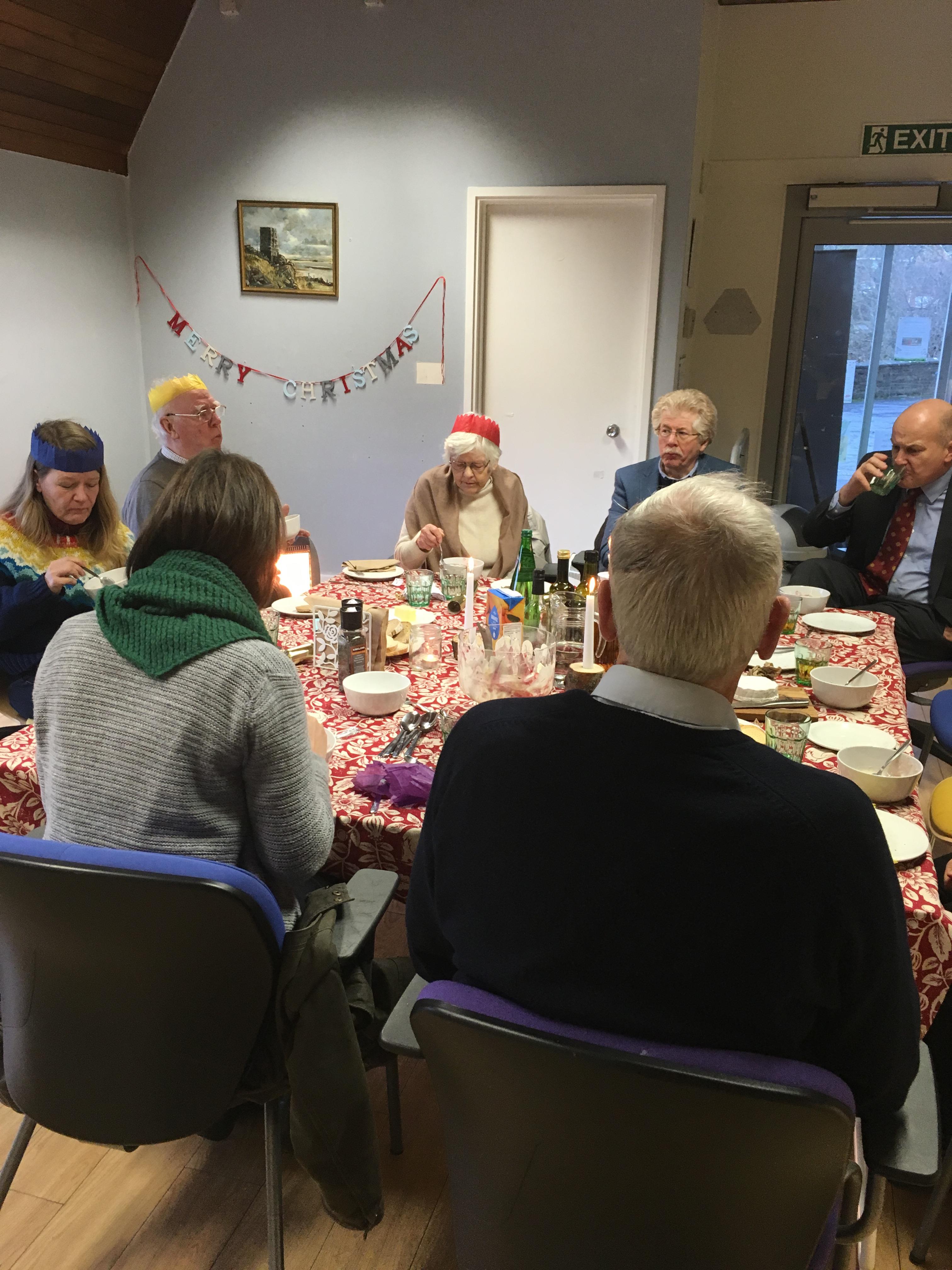 And then we topped off the week with an evening gathering on Saturday 16th with our first Soup Night Presents… Green Community Christmas.
Our cooking facilitator Susan had rustled up a creamy broccoli soup for us all the enjoy, accompanied by bread and cheese, and a lovely selection of sweet treats.

We laid out a table entitled 'How to have a Merry Green Christmas!' where a number of natural products were showcased as gift ideas for friends and families, ideas on waste free gift wrapping, cutting food waste and using up leftovers.

Once everyone had had a chance to eat and browse we invited them all to have a go at a wee green creative activitiy.
Making wooden tree docorations!
We had set up our creative area and set about decorating local freshly cut birch discs.
We did this by using a pyrography pen, burning designs directly in to the wood.

Folk had a fab time, they were very excited and enjoyed every minute, making gifts to share with family and asking when we could do more creative things together.
We even had a wee bit of potential reuse swapping happening, one lady looking for a sofa bed and another looking to find a new home for one! We hope it worked out and loved seeing this neighbourly reuse happening.
We are really looking forward to our events and activities in 2018, with the next 3 months full of more cycling activities and work with local schools.
If you would like to be kept up to date with our activities you can join our mailing list, please email us on michaela.jackson@gorebridge.org.uk
Happy Hogmanay!