On the 10th of February we hosted an Alternative 
Burns
 Night.
It was a really lovely event consisting of poetry, song and food.
On the menu was red lentil soup, veggie haggis, neeps and tatties with clootie dumpling to finish.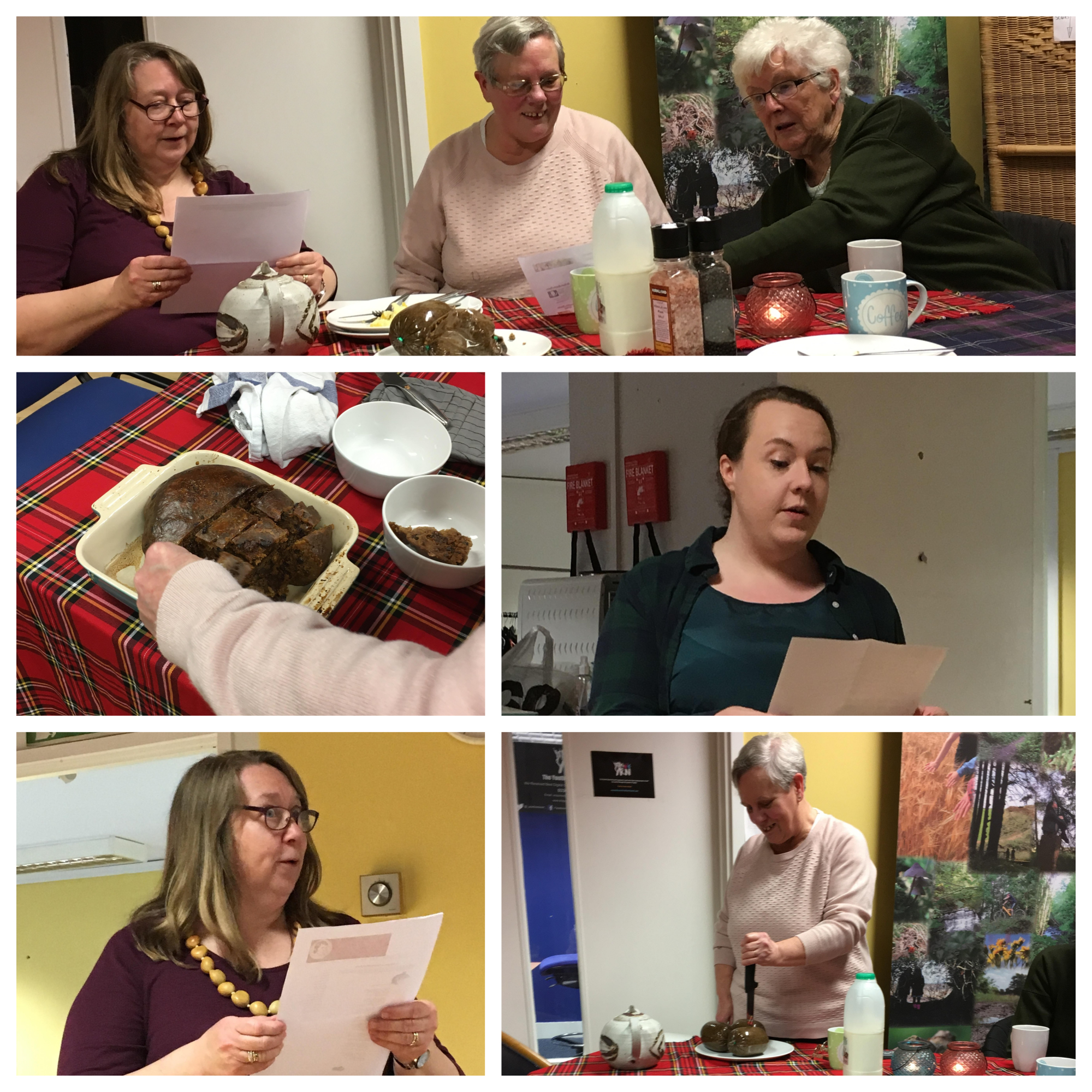 I was both surprised and thrilled at the positive reception that the clootie dumpling, a traditional Scottish pudding boiled in a cloth, received. It is not the most attractive of puddings but that didn't put anyone off and much to my disappointment there were hardly any leftovers.
It was most enjoyable sharing poetry and songs and particularly interesting to learn from one of our attendees that there used to be a 
Burns
 Club on Gorebridge Main Street.
They usually got professional musicians to perform, however if because of budget constraints they weren't available, members of the audience were called upon to sing 
Burns
 songs. Refusals were not accepted!
It was fascinating to think of what Gorebridge life must have been like not that long ago and how we could explore regaining some of the lost connections and tackle isolation within Gorebridge.
We always love hearing your stories and what you would love to see happening in Gorebridge.
If you would like to be kept up to date with Greening Gorebridge events please send an email to michaela.jackson@gorebridge.org and we will add you to our mailing list.
Thanks so much for reading
Michaela and Jaimie