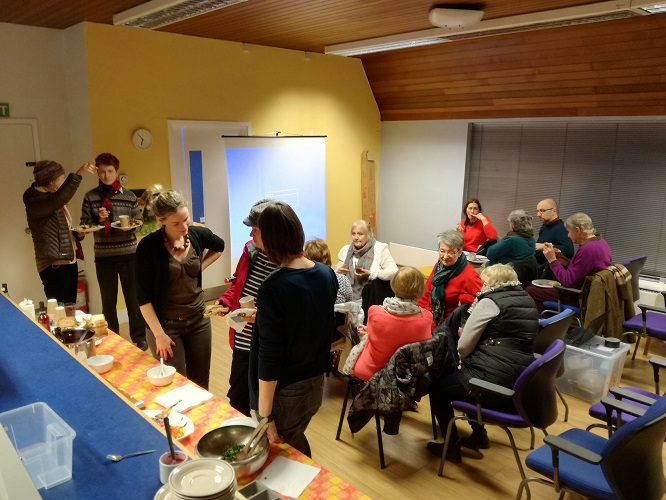 On Friday 17th of November Greening Gorebridge hosted their first community film night.
We screened the documentary Sustainable, accompanied by a veggie feast with seasonal vegetables provided by Oxenfoord Organics in Pathead.
The menu
beetroot and tomato soup with feta
leek and gruyere quiche
winter slaw with ginger dressing
roasted roots with massaged kale
apple and pear crumble with fresh cream.
The food was enjoyed by all, however the dish that was the real winner on the night was the beetroot and tomato soup. You can find the recipe
here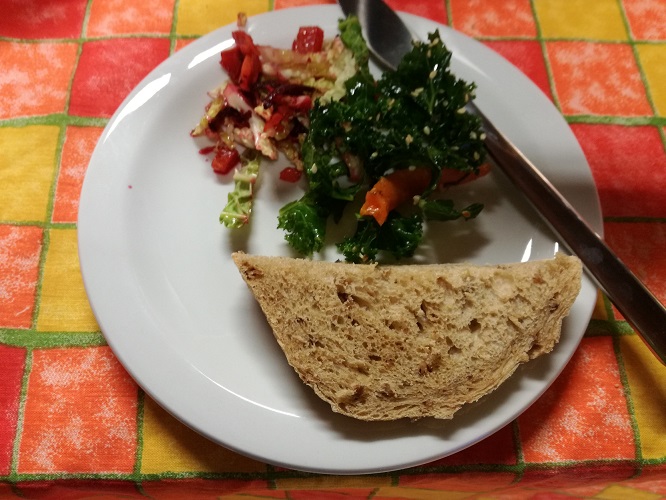 There was a good turnout, with about 15 Gorebridge residents attending – at one point we thought we might not have enough chairs!
Although the film was based on America's food system, it investigated universal issues such as soil loss, water depletion, climate change and pesticide use.
We held a discussion afterwards about how we as a community could support a more sustainable food system and what projects and organisations we already knew of that could help us do this.
We also discussed the benefits of foraging for wild greens as they are incredibly nutritious with high concentrations of micro nutrients that can be very good for our gut health. (It was stressed that everyone should steer clear of greens that were dog height and anything you didn't know how to identify!)
The take home message was that connection with land, community and diversity in what we grow provides resilience.