When GCDT heard that the Gorebridge branch of the Bank of Scotland was closing we approached them to ask if we could use the building as a temporary community space. BOS kindly agreed to this and we were handed the keys on Tuesday. This is a welcome stop gap while we wait for Gorebridge Beacon to complete.
Yesterday we went in to take down the glass screens that many of you will have passed money through – and now the building is ready to use by the trust while BOS look for a buyer. Thanks to Robbie, Euan and Gillian for your help.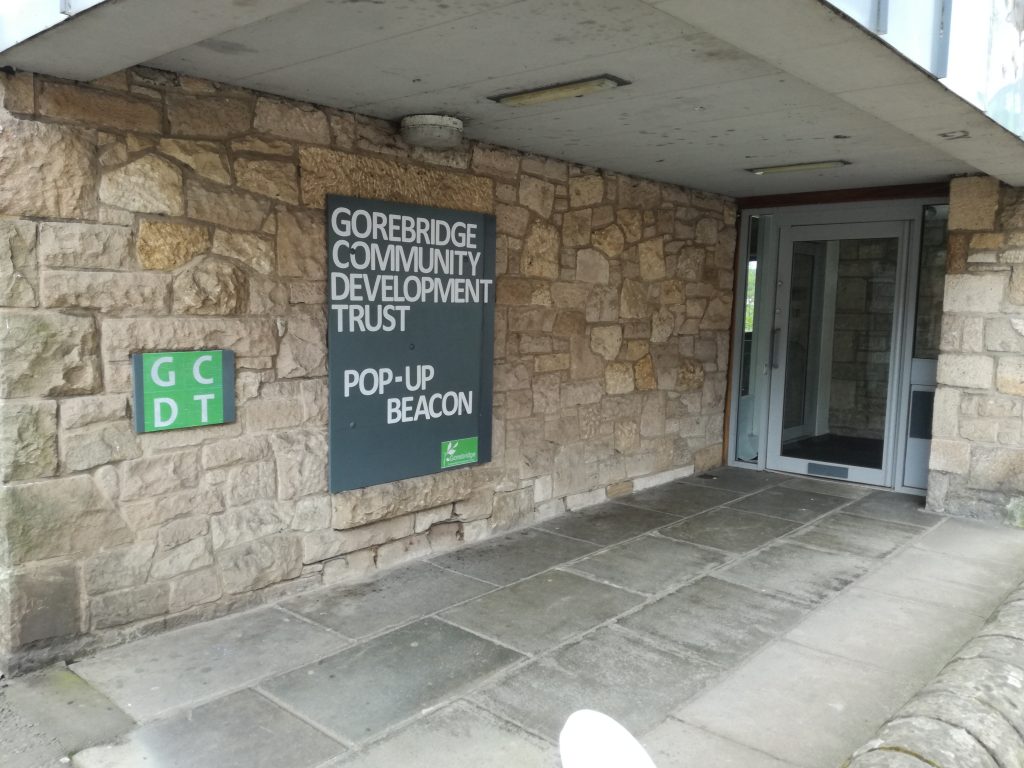 We already have several groups lined up to use the new space including a new Community Kitchen run by Michaela (Greening Gorebridge,
@greengorebridge
), our regular Crafternoon Tea and a buggy group. For details of events
contact Linda at the trust office
.